Started to convert my lathe to CNC
Spindle will be driven by a JMC 1.5kw Servo maybe with C-axis since I can switch the Servo from speed to position mode with an input
Z-axis also JMC Servo 0.4kw 220V
X-axis Stepperonline CL Stepper 4Nm
Late I will build me a 8 Station turret
First I had to make a spindle extension, to mount the beltdrive for the encoder, and anyway the original design with open spindle in the gearbox was crap.
Still waiting for the servos, but got the Acorn today and made the cabinet with the stuff I already have. Pretty easy as expected, simply following the manuals, and the X-axis ist working already.
When the cabinet ist completed I will make the brackets for the Servos and ball-screws. Hope to get this done in one weekend....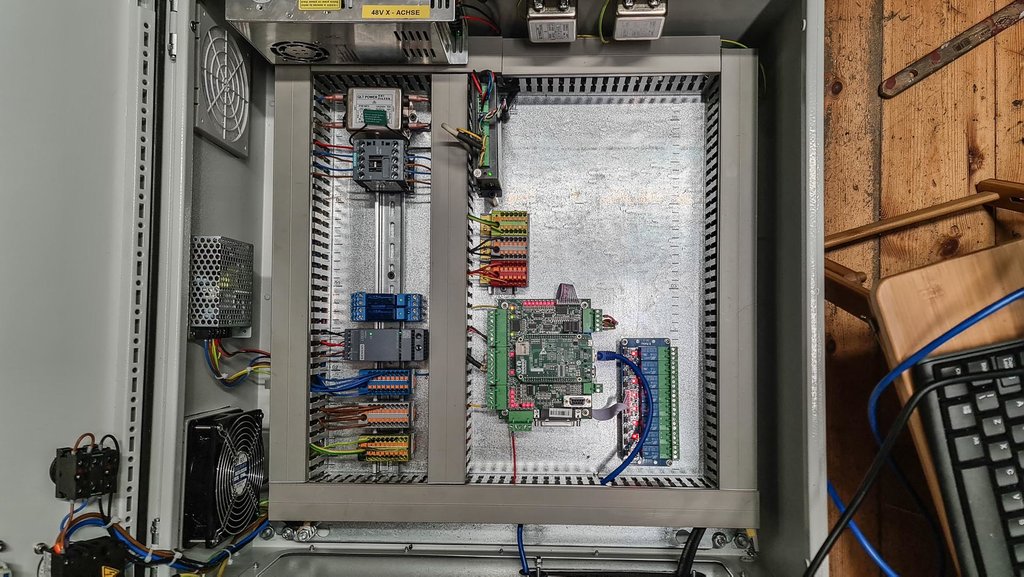 Uwe