Since this mill is installed in a garage space is a premium. It is not practical to mount the electronics cabinet on the back of the machine as seems to be pretty standard, requiring about 3 feet clearance behind the machine to open the cabinet door. I want to place the machine with the back against a wall to save space with the cabinet mounted on the wall next to the mill.
like this...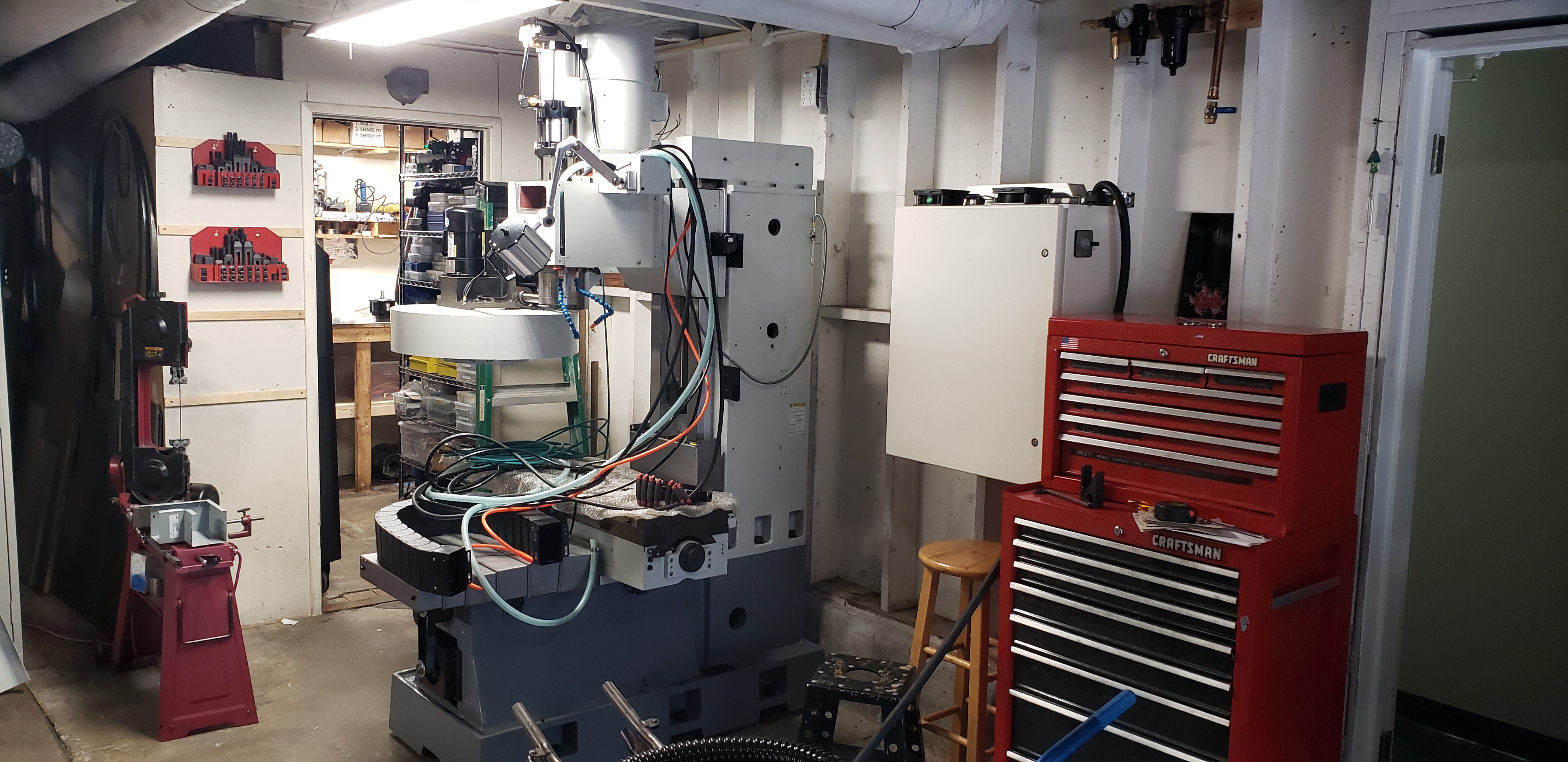 On rigid head mills there is usually a cable carrier that runs from the spindle head back to the electronics cabinet, since my cabinet is on the wall it is not inline with the head. You can see in the photo above the mess of flood coolant lines, air lines, oil lines, and soon to come electrical wires, that must move up and down with the head. A continuous flex conduit could be used but the path is awkward off to the side between the head and cabinet. So i fabricated a raceway that will mount on the right side of the mill column to accept the cable carrier and distribute wires and tubes out the back and bottom to the various pneumatics, hydraulics, and electronics...
like this...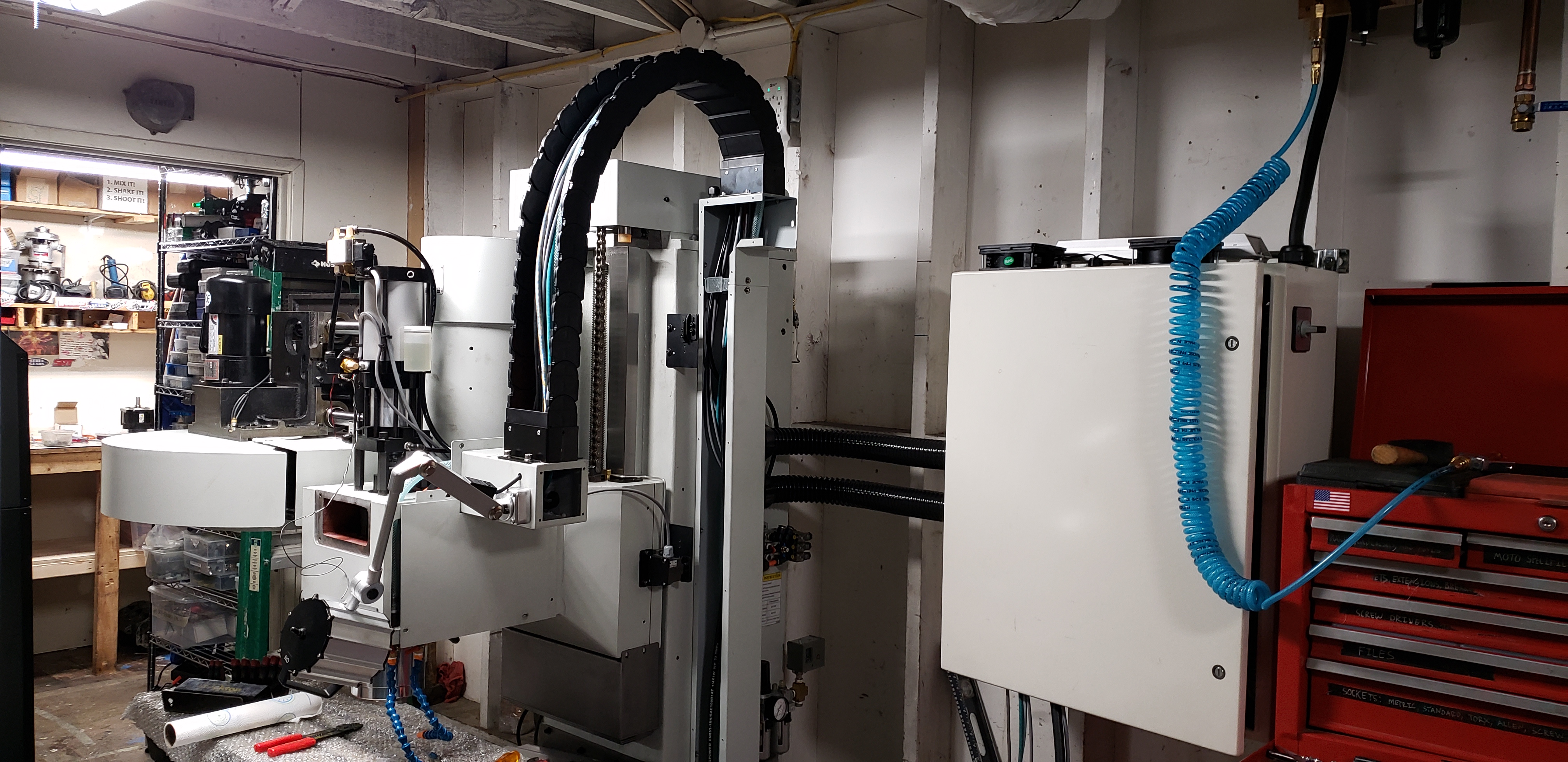 Note in the photo above the two flexible conduits from the raceway to the electrical cabinet. If i ever move the mill out of the garage the cabinet can simply fold around and mount to the back of the mill's column (as standard) without having to be disconnected...