Techno-Isel CPM-3020 CNC Router Acorn Conversion
Posted: Sun Dec 03, 2017 3:33 pm
At the end of July I picked up a Techno-Isel CPM-3020 Router and initially thought I'd convert it to a MACH 3 or 4 based system using a GECKO G540 and then I heard about the Acorn. After a lot of reading and watching Marty's videos, I decided that the Acorn would be a better way to go.
Here is a photo of the router when I went to pick it up at the school where I bought it.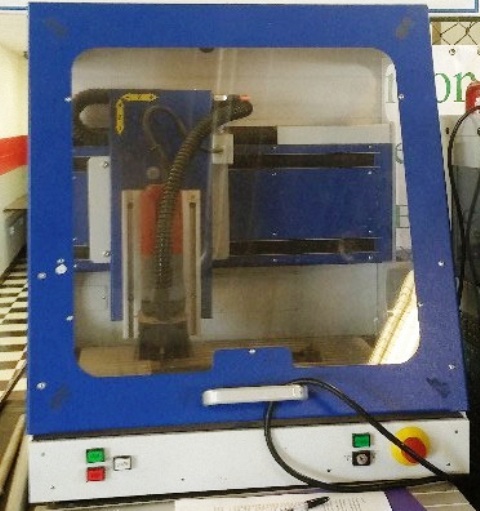 After I got it home I contacted the manufacturer and found that they wanted around $500 for the simple software program that was needed to use the existing controller shown here: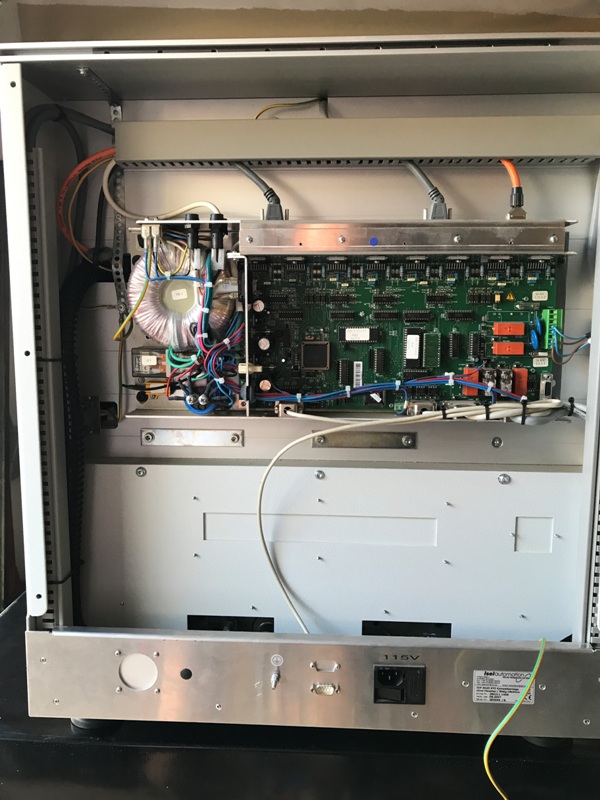 After deciding to go with the Acorn, I removed the existing controller, bought an Acorn, and made a sub-panel from a piece of sheet aluminum to mount all of the devices. Here is a photo of getting started making the new sub-panel.
Here is a photo of it taken last night once I had it up and running. As you can see there is a "rats nest" of wires that I need to clean up.
I also need to change the wire color for the 5 VDC wiring to orange as yellow is the color that should be used for logic 24 VDC power. I haven't mounted and wired the spindle motor control relay yet because I didn't want to have any chance of the spindle starting while I was doing testing.
The next "chore" is to calibrate the XYZ axis and I hope to start that this evening.
Here is a photo of the work area and the white part on the spindle mount is a dust collector sweep mount that I made on a 3D printer. The horseshoe shaped piece will have the brush mounted and it's held to the base plate by magnets.